Heat Rejection & Interior Protection for your car
Are you worried the inside of your car will be damaged? 
Protect your car from the sun, the heat, outside viewers, and more with our window tinting.
What We Offer
We offer different levels of window tint films that provide varying degrees of protection and heat rejection properties. There are different tint shades available inside each level. 
The best way to view window tint options for your car is to schedule an appointment to view them in person at our location. 
Benefits of Window Tinting
Enhance the beauty of your vehicle
An additional level of privacy
Reduction of harmful UV rays
Interior protection from fading, cracking and peeling
A more comfortable ride (especially during those hot summer months in Texas)
Decrease glare from the sun
Brands that we offer
Prestige Spectra Photosync
Nano Ceramic
Prestige CeraLux
Advanced Ceramic
Llumar CTX
Ceramic
Llumar ATC
Dyed Film
Window Tints for All Budgets
Nano Tint
MAXIMUM HEAT REJECTION
Nano film offers the ultimate heat rejection available today. This film will keep your vehicle cool and comfortable all summer.
Advanced Ceramic
GOOD HEAT REJECTION
Advanced film offers increased heat rejection over ceramic film. This film will keep your vehicle significantly cooler.
CERAMIC TINT
MINIMAL HEAT REJECTION
Ceramic film offers entry level heat rejection. This film will keep your vehicle noticeably cooler.
BASIC TINT
NO HEAT REJECTION
This is the lowest level of heat rejection. It is great for privacy and style, but offers limited heat rejection.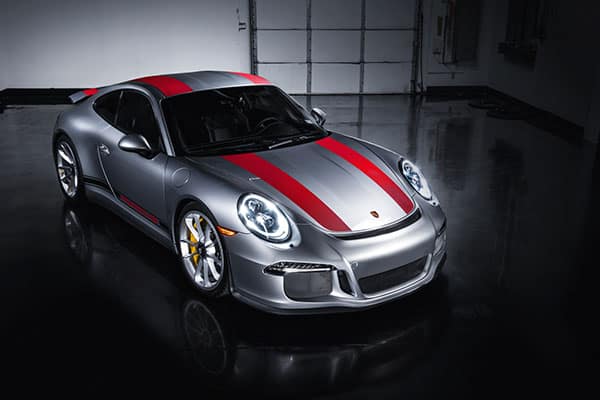 ALL WINDOW TINT PACKAGES INCLUDE
LIFETIME WARRANTY

HIGH QUALITY FILM

EXPERT INSTALLATION

99%+ UV-A/UV-B PROTECTION
Get Started with 3 Easy Steps
01   Schedule a Consultation
We will set up a time for you to visit our shop for a design session.
02  Attend a Custom Design Session
During your one-on-one session, we will show you how we can customize and protect your car.
03  Let Us Go To Work
Our experts will meticulously customize and install protective products on your car. 
Wonderful work done by amazing people. You won't regret it. Very happy with the services done. Got matte ppf + tinting
Rene Banzuelo I've used Speed Shield for window tint on all six of my Teslas. They deliver the highest quality products and service you will find in Dallas. Don't trust any other shop with your prized vehicle!
Stuart Lodge They were flexible to my needs and were very fast with their service! Had to get my tint removed and they treated me excellent with their service. Will be going back when it's time to get my windows tinted again!
Marcus Perkins I got several items for my car including clear bra, tint and ceramic coating. Ian and Speed Shield did an absolutely fantastic job and at a very reasonable price.
Jackson Varnan We've brought 3 vehicles so far. Highly recommend the heat rejection tint, it's worth every penny in this Texas heat. Ian and his team are very professional and knowledgeable!
Alejandra Beers Went to Speed Shield after reading reviews and let me tell you; Ian and his team did not disappoint. I wanted my Tesla model Y tinted as it gets really hot in the summer, Ian went through every option and ultimately I went with the nano tint as I wanted the most heat resistant protection. It only took them a full day to complete. I will recommend everyone to come trust their vehicle needs with Speed Shield anytime.
Paola Heviayvaca This is the #1 high-end car paint protective wraps & tint company in Dallas!!! The owner is all about quality withy high standards when it comes to delivering his products! I couldn't be more pleased with my satin matte black paint protective wrap on my brand new Tesla Model X! Highly recommend protecting your cars with his company and products! Thank you Ian and team at Speed Shield!
Andrea Hardcastle Highly recommend Speed Shield!!! They did an incredible job with our Model Y. Window tinting, PPF, emblem paint, caliper paint were all perfect! On top of that there was great communication through the entire process. Can't thank them enough for their professionalism and attention to detail
Brad Larson Speed Shield is awesome for all your tinting needs in this Texas heat! No matter how hot it is outside its always cool inside my car. I know I'm protected from the UV rays. It also looks incredible! Couldn't be happier. They provide exceptional, personalized service. They go the extra mile. I won't ever go anywhere else for my ceramic nano tint!
Rachel White Are you ready to protect and customize your car?