Heat Rejection & Interior Protection for your car
Are you worried the inside of your car will be damaged? 
Protect your car from the sun, the heat, outside viewers, and more with our window tinting.
What We Offer
We offer different levels of window tint films that provide varying degrees of protection and heat rejection properties. There are different tint shades available inside each level. 
The best way to view window tint options for your car is to schedule an appointment to view them in person at our location. 
Benefits of Window Tinting
Enhance the beauty of your vehicle
An additional level of privacy
Reduction of harmful UV rays
Interior protection from fading, cracking and peeling
A more comfortable ride (especially during those hot summer months in Texas)
Decrease glare from the sun
Brands that we offer
Prestige Spectra Photosync
Nano Ceramic
Prestige CeraLux
Advanced Ceramic
Llumar CTX
Ceramic
Llumar ATC
Dyed Film
Window Tints for All Budgets
Nano Tint
MAXIMUM HEAT REJECTION
Nano film offers the ultimate heat rejection available today. This film will keep your vehicle cool and comfortable all summer.
Advanced Ceramic
GOOD HEAT REJECTION
Advanced film offers increased heat rejection over ceramic film. This film will keep your vehicle significantly cooler.
CERAMIC TINT
MINIMAL HEAT REJECTION
Ceramic film offers entry level heat rejection. This film will keep your vehicle noticeably cooler.
BASIC TINT
NO HEAT REJECTION
This is the lowest level of heat rejection. It is great for privacy and style, but offers limited heat rejection.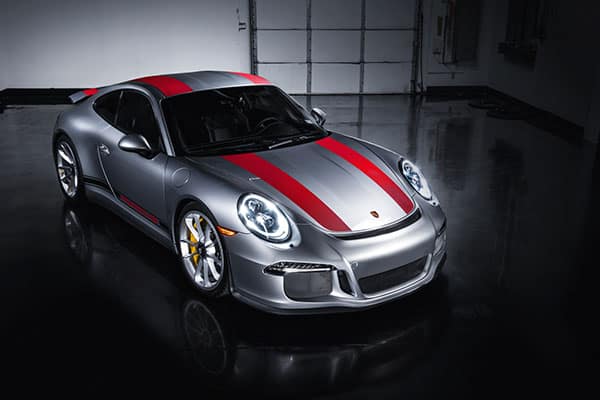 ALL WINDOW TINT PACKAGES INCLUDE
LIFETIME WARRANTY

HIGH QUALITY FILM

EXPERT INSTALLATION

99%+ UV-A/UV-B PROTECTION
Get Started with 3 Easy Steps
01   Schedule a Consultation
We will set up a time for you to visit our shop for a design session.
02  Attend a Custom Design Session
During your one-on-one session, we will show you how we can customize and protect your car.
03  Let Us Go To Work
Our experts will meticulously customize and install protective products on your car. 
"Trey and the team not only did a fantastic job on my truck, they also did it very quickly and kept me updated on the process. The SPS tint truly causes a massive decrease in heat and brightness coming into the cab and from the first time I got in it I could tell a major difference. And on top of all that, the truck looks way better than it did before. I wish I had taken some before pictures of it. Seriously some top notch work from Trey and the team."
- Andrew Trahan "Had windows tinted and chrome delete.   Great work! Very professional dealing with everyone I spoke to.  Will definitely return in the future."
- Kris "I had Trey and his team walk me through the process of choosing a tint option for my truck, they were very informative and super professional. After getting the job done I have really enjoyed not only reduced glare while driving,  but also a much cooler cab as well. Other trucks I have had in the past had tint jobs that did not keep out the heat even close to as much as this tint job on my new truck does. I don't remember the exact type of tint I had installed, and clearly don't know what I'm talking about here, so if you feel the same way when it comes to making a tint choice, give these guys a call, they were very patient with me in helping me understand my options. Highly recommended!"
- Tim Waswick Are you ready to protect and customize your car?