Clean Tesla Design Studio
Customize Your Tesla & Make It Unique
Wheels, Vinyl Wraps and More
Clean Tesla is a premier design studio that specializes in customizing Tesla vehicles.
We help Tesla owners create vehicles that stand out and exude style and class with a very "clean" look.
At Speed Shield, we do not follow the crowd. We push the envelope and make sure your car is as unique as you are with styles that are timeless and respectable. 
The quality of our craftsmanship, combined with our propensity to use only the best materials available, has set the standard nationwide and earned us the reputation to go above and beyond our customers' expectations.
Let our design team help you create a Clean Tesla that is customized to your exact wishes and that will turn heads on every corner.
HOW CAN I MAKE MY TESLA UNIQUE?
From polishing, chroming and powder coating your factory wheels to upgrading to any of our high performance aftermarket wheels, we believe the foundation of a unique vehicle starts with wheels.
If you want a one of a kind car, we can help you get a custom color wrap that's not only fun and unique but protects your paint from minor abrasions. We have hundreds of color selections and many design options available for your inspection at our design studio.
We can create the ultimate driving experience with luxurious textures and colors so you can be unique and feel at home on the road. We use the finest materials like vegan leather, authentic leather, Alcantara vegan suede, and authentic suede to create your dream interior.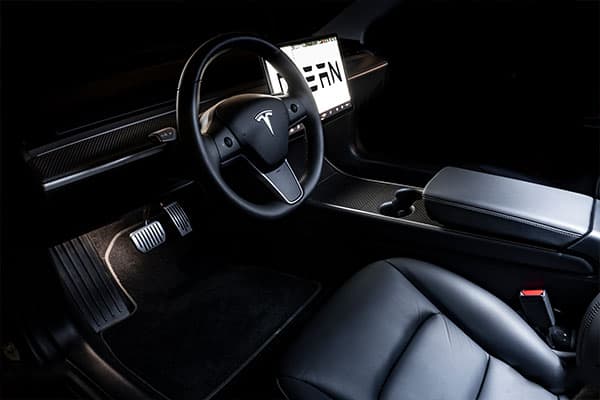 Get Started with 3 Easy Steps
01   Schedule a Consultation
We will set up a time for you to visit our shop for a design session.
02  Attend a Custom Design Session
During your one-on-one session, we will show you how we can customize and protect your car.
03  Let Us Go To Work
Our experts will meticulously customize and install protective products on your car. 
What Our Customers Are Saying
"Trey and his team at Speed Shield know their craft.  They have high expectations for themselves and it shows.  They installed a frunk opener for my Tesla Model Y.  They also installed tint in my windows and the results are awesome.  You can't find better people you can trust to work on your car.  Leave your keys with confidence!"
- Ben Aptus "Trey & the team did an excellent job making my Model 3 Performance look even sexier!  NanoCeramic tint all around that looks amazing and the turnaround time was less than 24hours!  I'll be back for custom carbon upgrades for the interior and maybe even new seats!!  Thanks, guys!"
- Charles Soechting "This place did a fantastic job with my Vossen wheel install on my new Tesla Model 3. The team at speed shield was very helpful whenever I had concerns regarding the potential loss of range or vibration concerns. To this day, I am happy with the aesthetics and it makes my Tesla stand out. I plan to use Speed Shield for future business and strongly recommend them for any Tesla modifications."
- Jamal Washington "The team at Speed Shield is world-class.  I booked an appointment to install lowering springs on my model S and they did an amazing job.  The process was super easy, I was kept updated throughout the process and I could not be happier with the installation. I want to point out my vehicle was returned to me in the same showroom condition as I dropped it off.  I'm meticulous about fingerprints etc. and I couldn't tell anything was done to my vehicle or that anyone was inside of it.  This is how awesome the shop is and they take great care of the vehicles they work on. Happy to have found Speed Shield, finally a shop I can trust with my Tesla."
- Vin Crispino "Trey and his team at Speed Shield are phenomenal.  Previously had a BlackVue dash am installed.  On this visit, I had my break calipers repainted (previously painted by another company and chipped/peeling).  Price quote and maintenance time were reasonable and all expectations were met.  Looking forward to working more with Trey in the future.  2017 Model S and 2021 Model Y."
- Brian Payton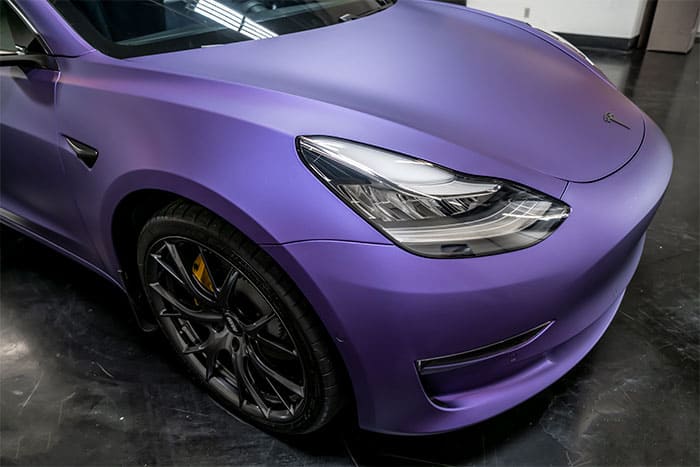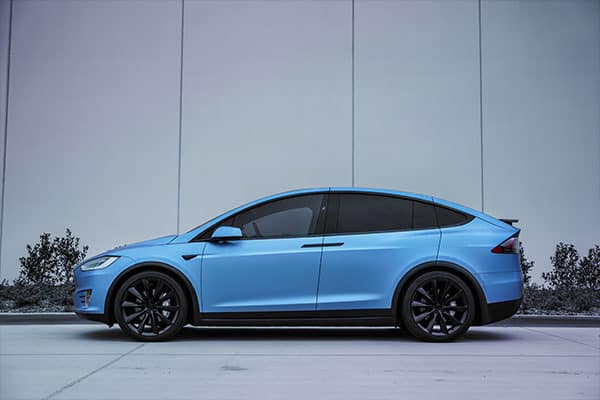 We love working with Teslas and are proud to show off our past work. Please visit our gallery for more images.
Ready to Take Action?
We believe that you should feel confident in the car you drive. Schedule an appointment to set up a custom design session.